Sylvia Sands - Evil Love - Vinyl LP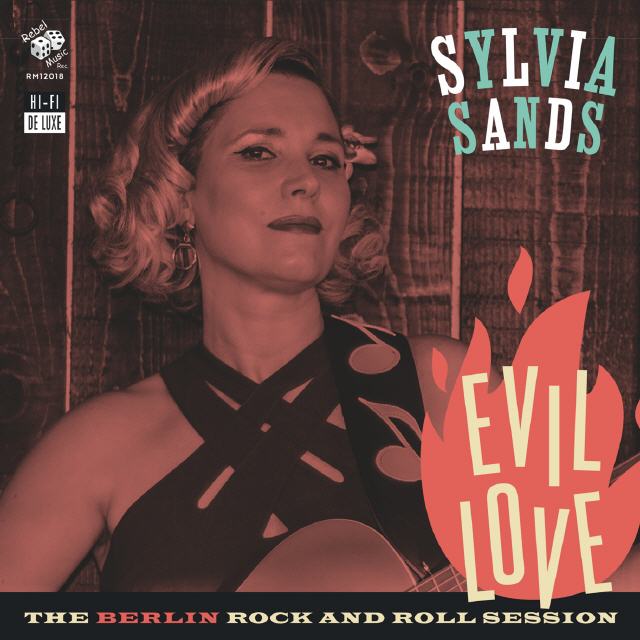 Sylvia Sands
Evil Love -
Rebel Music Rec. RM 12018
4260308420887

Only 300 Black Vinyl Copies

Side 1:
1. Rockin´ With My Baby
2. Growing Love
3. Just A Rockin´ Mama
4. In Or Out
5. Burning For Love
6. Forgive Me

Side 2:
7. Rock `n´ Roll Soul
8. Nothin´ Else Can Be
9. No More Sorrow
10. Evil Love
11. 9:30 Berlin Blues

Sylvia Sands is on the rockabilly scene as artist since 2008, although she has been following all the rockabilly and rockin' world since many years before. In fact, during the years, Sylvia has travelled a lot on her own across Europe and U.S.A. to see and meet the main rockabilly/rock'n'roll artists from the 50's and from the modern era.

"Evil love" is Sylvia's first album, all the songs are self-penned and written in cooperation with other musicians of the European rockin' scene such as Vince Mannino and Axel Praefcke.

The album talks about two opposite aspects of the love. Taking inspiration from real life stories, Sylvia portrays the vision of the love that seems perfect, that type of love that makes a woman feel like the "queen of the world", everything is perfect and burns like never before but at a certain point, this perfect love reveals its real nature, it's only a fake love, full of lies, it's an "evil love". The last song of the album "9.30 Berlin blues" is a sad song, it's the woman final attempt to go back to the perfect love never tried before and that grows up every day.


ORDER YOUR COPY, AND GET IT 28 APRIL, 2023!